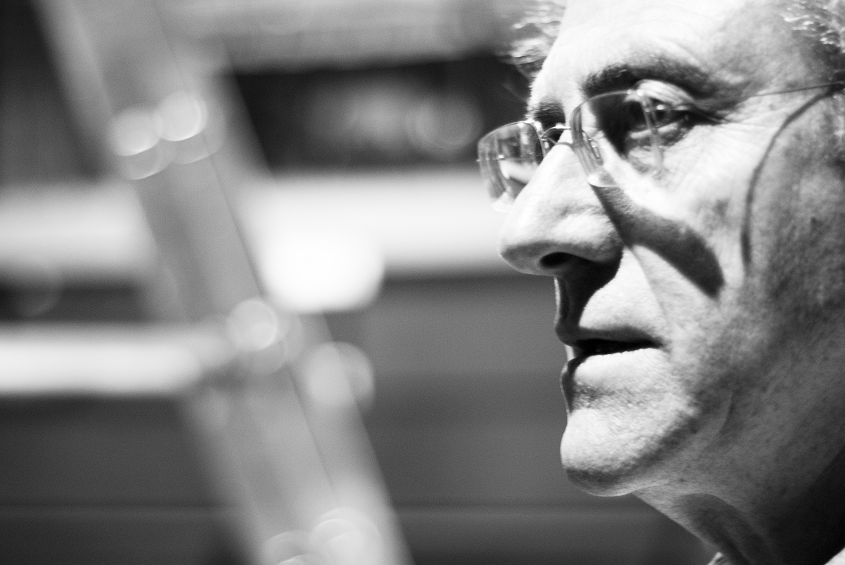 ---
Leonello Tarabella is musician, writer and computer music performer and researcher. Originally a jazz alto-sax player, he started his work on computer music under the direction of Maestro Pietro Grossi who was pioneering the research at CNUCE/C.N.R., Pisa and specialized at the Electronic Music Studio (EMS-MIT) in Boston and at the Center for Computer Research in Musical Acoustic (CCRMA) in Stanford. Aside from Collisions he currently coordinates the activities of the computerART Lab of ISTI/CNR in Pisa.
His research mainly concerns the design and implementation of gestural interfaces and languagues for algorithmic composition and interactive computer music performaces. In the quest of controlling digital sound in real time, he focused attention on designing and developing original touchless man-machine interfaces using infrared beams and real-time analysis of video captured images technologies. As a result of remote sensing human body gesture, the performer's hands become the natural and powerful expressive interface able to give feeling to artistic performances based on computer generated realtime electro-acoustic music.
As a musician he has performed his own computer music with the systems realized in Madrid, The Netherlands, Shanghai, Thessaloniki, NewYork, La Habana, Barcelona, Paris, La Biennale di Venezia, Dublin, The Netherlands, Copenhagen and on the italian national TV networks.
---